Praising God for His blessing upon our recent women's retreat at held at our home today. We feasted on the Word God, remembering and reading verses about the attributes of God (omniscience, omnipresence, omnipotence, immutability) and the reasons why we should read God's word everyday. I felt so much encouraged by the privilege to share memories with the Bangladeshi women that came today.
I am also rejoicing with my husband who taught the men separately today with His word.
After my seemingly tiring yet happy day, I decided to open my email and found this:
I'm speechless. Then I wonder what it would be like when we receive awards someday in heaven and offer them at the feet of God's throne. It will be a glorious day!
The thought made me more motivated to continue being faithful to Him. God is the One who sees our hearts and our service–be it huge or small. Indeed, someday will be will be a glorious day in Heaven! ❤
Good night dear readers! ❤ Stay blessed!
PS. If you are interested to join our company, please feel free to register using the link below: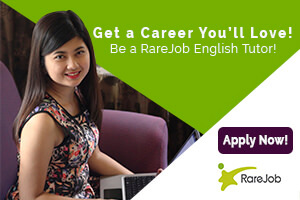 Please feel free to read the reasons you should join RareJob as well. Ganbatte!